December 31st, 1958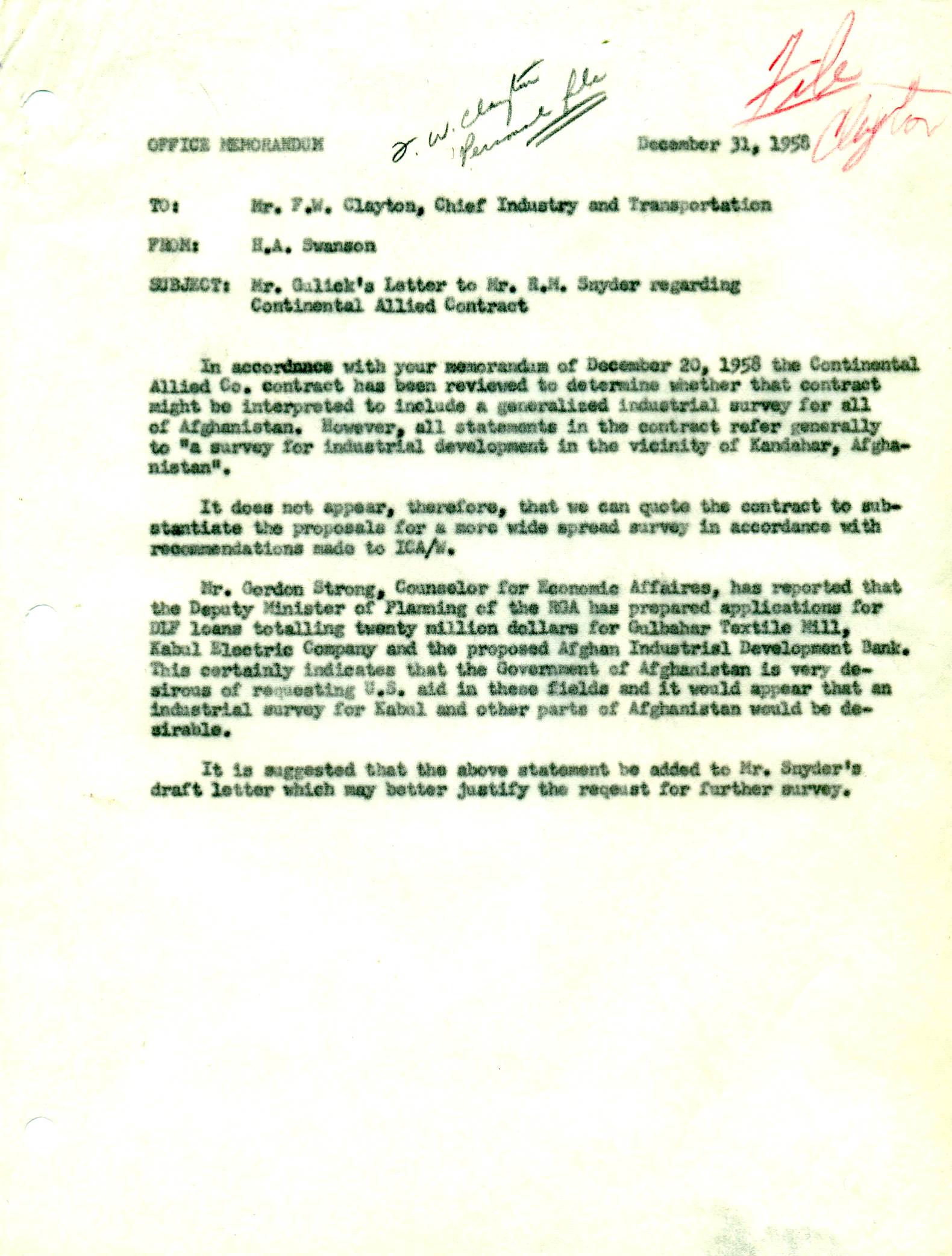 H.A. Swanson memorandum to Fred W. Clayton in – Kabul, Afghanistan – December 31, 1958.
Clayton Family Document from the Donald Clayton collection – This image is contributed to the Public Domain under the parameters of Qala Bist Blue.
This 1 page memorandum clarifies the scope of the Continental-Allied contract, but provides evidence for a "nation-wide" survey of "industrial development" and the related "power grid component".  The Afghan Industrial Development Bank (proposal) is referenced.
[First posted  2010.06.17 / Thursday ]