January 10th, 1882
Birth of Hattie Backlund (Hattie W. Backlund) on January 10, 1882.
This document is the newspaper clipping regarding the death of Hattie Wilhelmina Backlund, of Lasita, Kansas – Riley County.  The Backlund Farm at which she was both born and died is located one mile north and slightly west of Lasita, Kansas, a town established less than two years before her birth, in the year 1880.  The spelling of her name in this article is incorrect.  Her middle name is "Wilhelmina", not "Wilhelmia".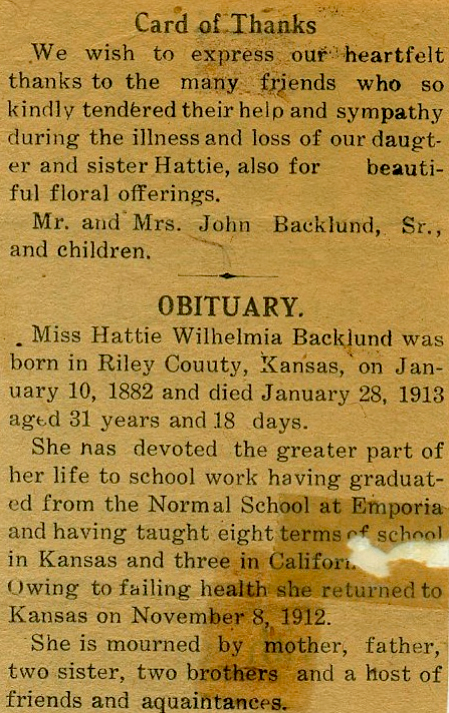 As the article says, she was a school teacher in Kansas, at Lasita School for 4 of the eight terms she taught in Kansas.
["Record of the birth of Hattie Wilhelmina Backlund" Post written on May 6, 2011 @ 01:30  ZLT / GMT / Zulu / UTC]