April 18th, 1906
San Francisco Earthquake and Fire postcard
This postcard was sent from Oakland, California on May 10, 1906, to Alfin Backlund at 209 West 11th Street, in Kansas City, Missouri.  He was working for the Kansas City Power and Light Company at the time.   Downtown Kansas City has obviously changed (circa 2011), probably as much or more than downtown San Francisco as seen in the following picture.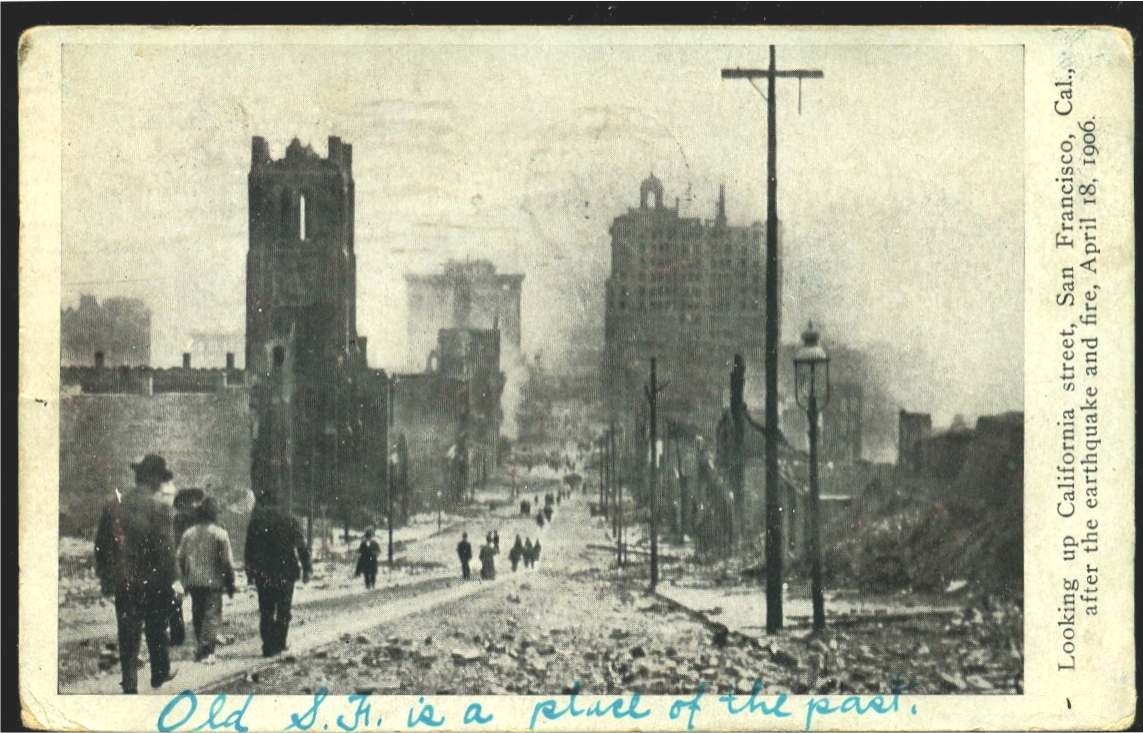 Actually the information on the postcard is wrong.  In this picture one is looking Down California Avenue (not "up").  To the left of the picture one can see "Old Saint Mary's" Cathedral / Church which is located at California and Grant Street, the "entrance" to Chinatown.  At the bottom of the hill is Market Street.
Faintly visible is the round clock, underneath the caption reads (and read) "Observe the time, and fly from evil", good advice then as it still is now.  Across the street is (now) a wonderful small park, Saint Mary's Square, that has a remarkable statue by Benjamin Buffano (Beniamino Benvenuto Bufano 1889-1970) of Sun Yat Sen, founder of modern China.
Photograph of Benjamin Bufano statue of Sun Yat Sen in Saint Mary's Square in San Francisco (California) by Fred W. Clayton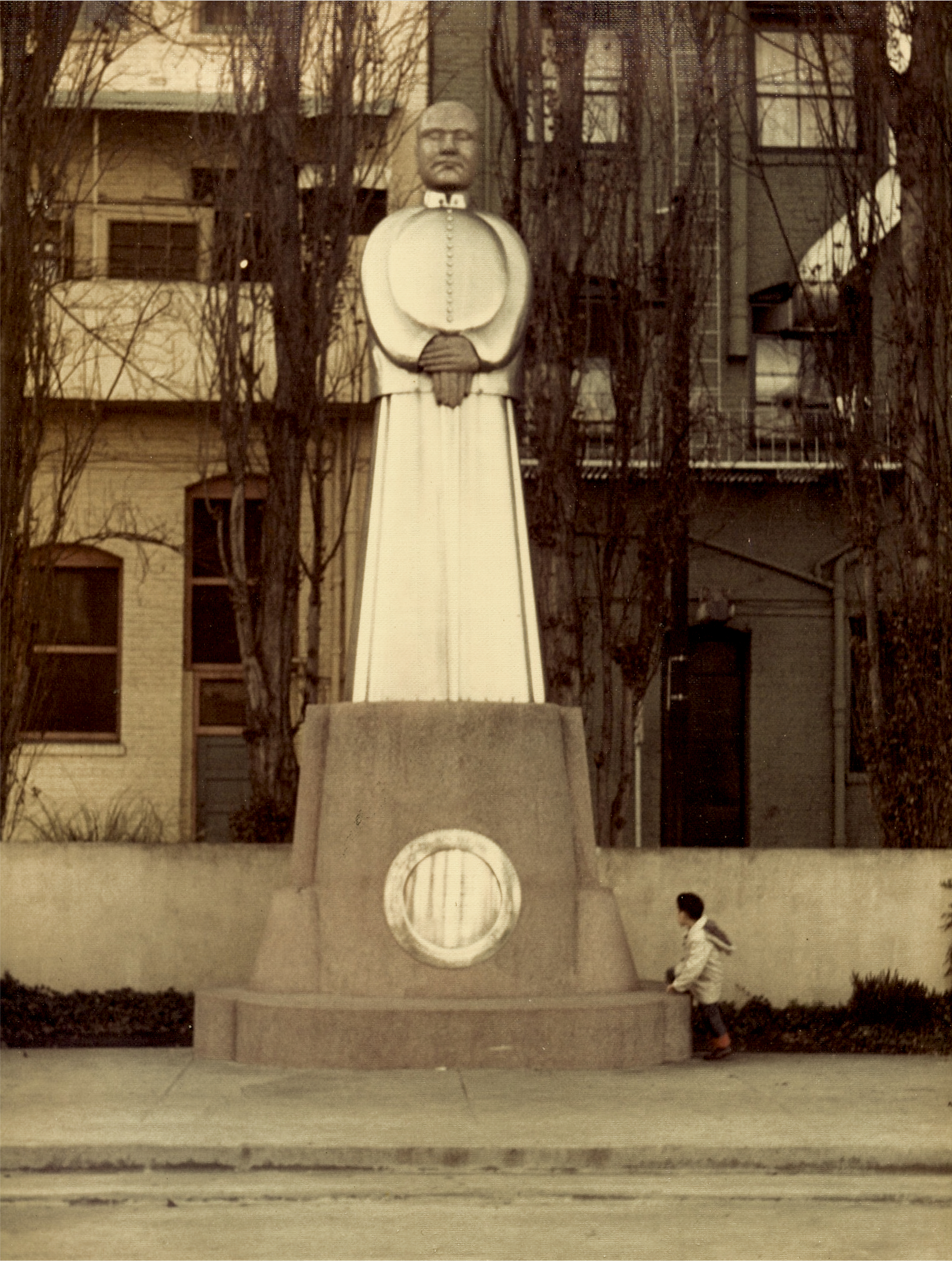 This photograph by Fred W. Clayton of Sun Yat Sen was taken in March of 1959 when he was temporarily in San Francisco, California in the middle of his tour in Afghanistan.  He had been called to Washington D.C. for consultations, during which time his mother died.  He was able to attend the funeral service in Palo Alto (California), returned briefly to Carson City (Nevada), and then returned to Afghanistan (flying east) while less than two weeks later the rest of his family flew to Afghanistan flying west (leaving April 1st); a trip that included a stop in Hong Kong (China).
The original photograph is a 35 mm slide.  This picture is a reproduction of a color print made from the slide circa 1980.
Photograph Copyright by Donald Clayton – All rights reserved.
["San Francisco Earthquake and Fire" Post written on May 6, 2011 @ 02:44  ZLT / GMT / Zulu / UTC]