December 24th, 1908
Time Node:   December 1, 1908 – probable date for Alfin Backlund Photograph
Shell Mill & Grain Co. – Lasita, Kansas – showing the location of the railroad "through town".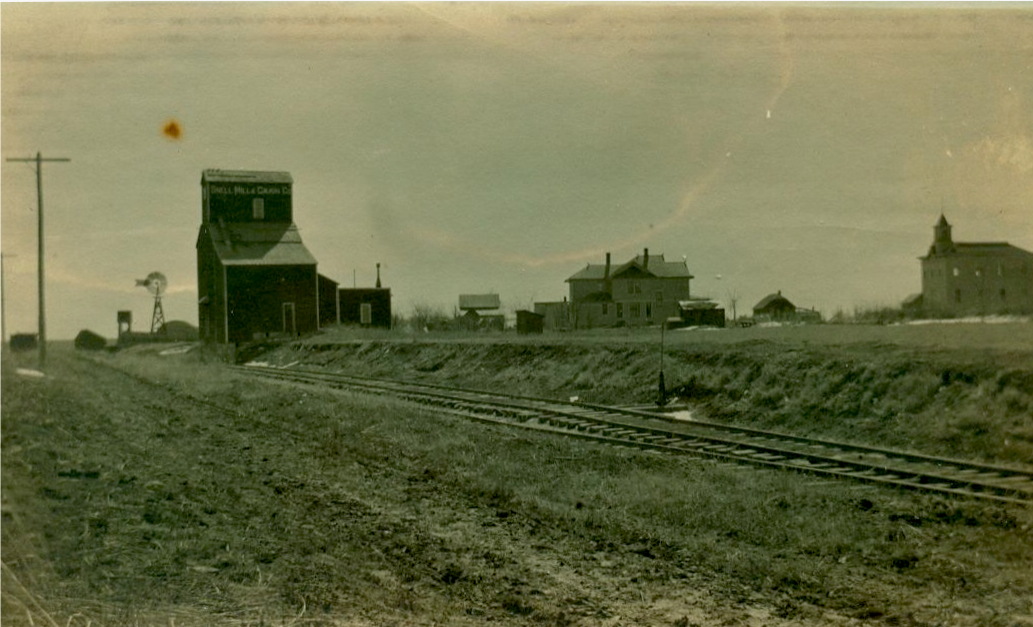 In this photograph by Alfin Backlund it appears that it has been snowing.  It is probably December of 1908.
This picture shows the railroad tracks going through Lasita, Kansas.  At the end of May, 1908 the L,K & W Railroad was sold to Union Pacific, so these are the new Union Pacific tracks through Lasita, although they are not really "new".  The Shell Mill & Grain Company railroad siding is in the foreground, next to the Union Pacific through track.
The view is looking south, from north of what now is Senn Road.  The Shell Mill & Grain Company is north of Senn Road and east of Lasita Road.  To the right of the mill (and grain elevator) is the Lund House and to the far right in this picture is Lasita School.  Both the Lund House and the Lasita School are south of Senn Road.  The Lasita School is on the SW corner of the intersection of Senn Road and Lasita Road.
["Shell Mill and Union Pacific Tracks in Lasita" Post written on May 15, 2011 @ 04:16  ZLT / GMT / Zulu / UTC]