August 5th, 1918
Trench and Camp
On August 4, 1918 (Sunday) Guy Martin went from Camp Forrest (in Lytle, Georgia) to Fort Orglethorpe (2 miles away) to see a "wild west show" put on by soldiers from nearby Camp Greenleaf.  An estimated crowd of 15,000 to 20,000, composed of camp soldiers and civilians from the Chattanooga area attended.
The once a week newspaper shown below carried the story on Monday, August 5, 1918.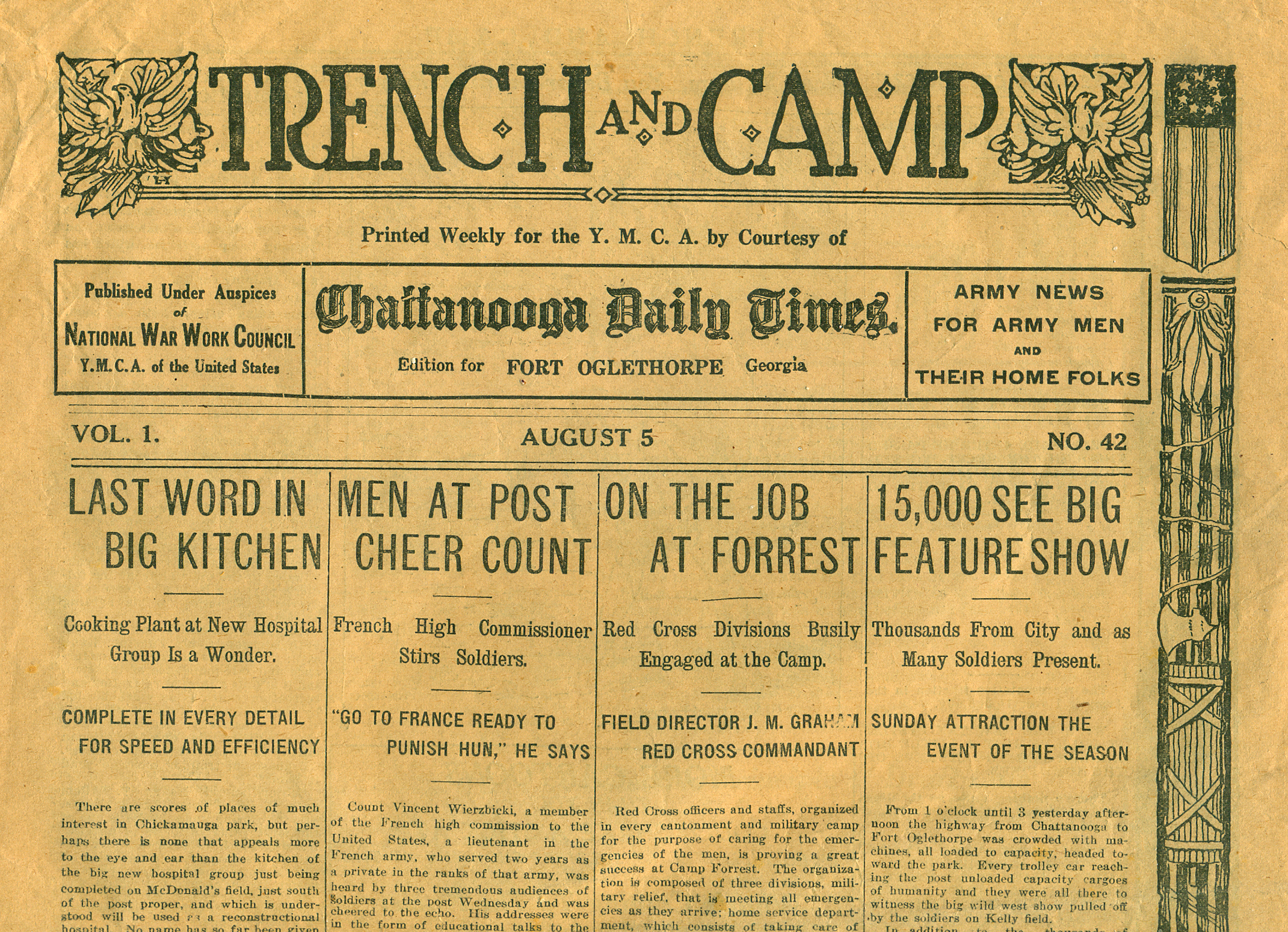 Click and double-click on the image to enlarge.
Lytle, Georgia is now just a road name in the Southwest portion of the Chicamauga and Chattanooga National Military Park (see here on Google Maps).
2012.02.03 – 05:13.