April 1st, 1938
Happy Germany
~ An advertisement in Travel Magazine.
This full page advertisement appeared on page 3 of Travel, an American monthly magazine dated April, 1938.
"Beautiful, happy Germany!"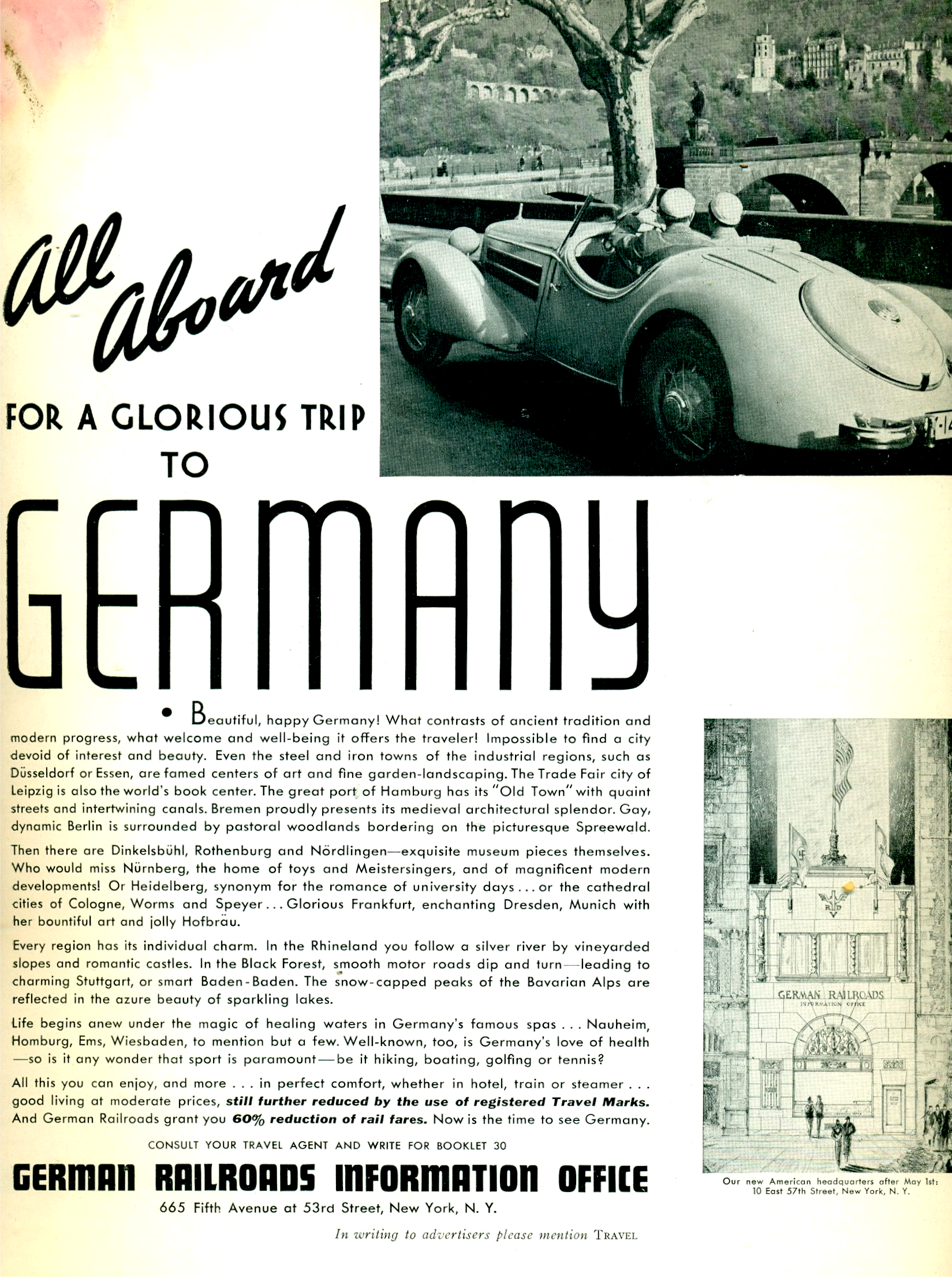 Click on the image to enlarge.  The image on the lower left is a drawing of the German Railroads office located at 10 East 57th Street in New York City, a building now removed.  5 East 57th Street (across the street) is now the showroom for Breitling watches, a Swiss company that makes timepieces for the world.
2012.03.19 – 01:38.