November 25th, 1959
Gordon Bartley Strong – Reception Invitation – Kabul, Afghanistan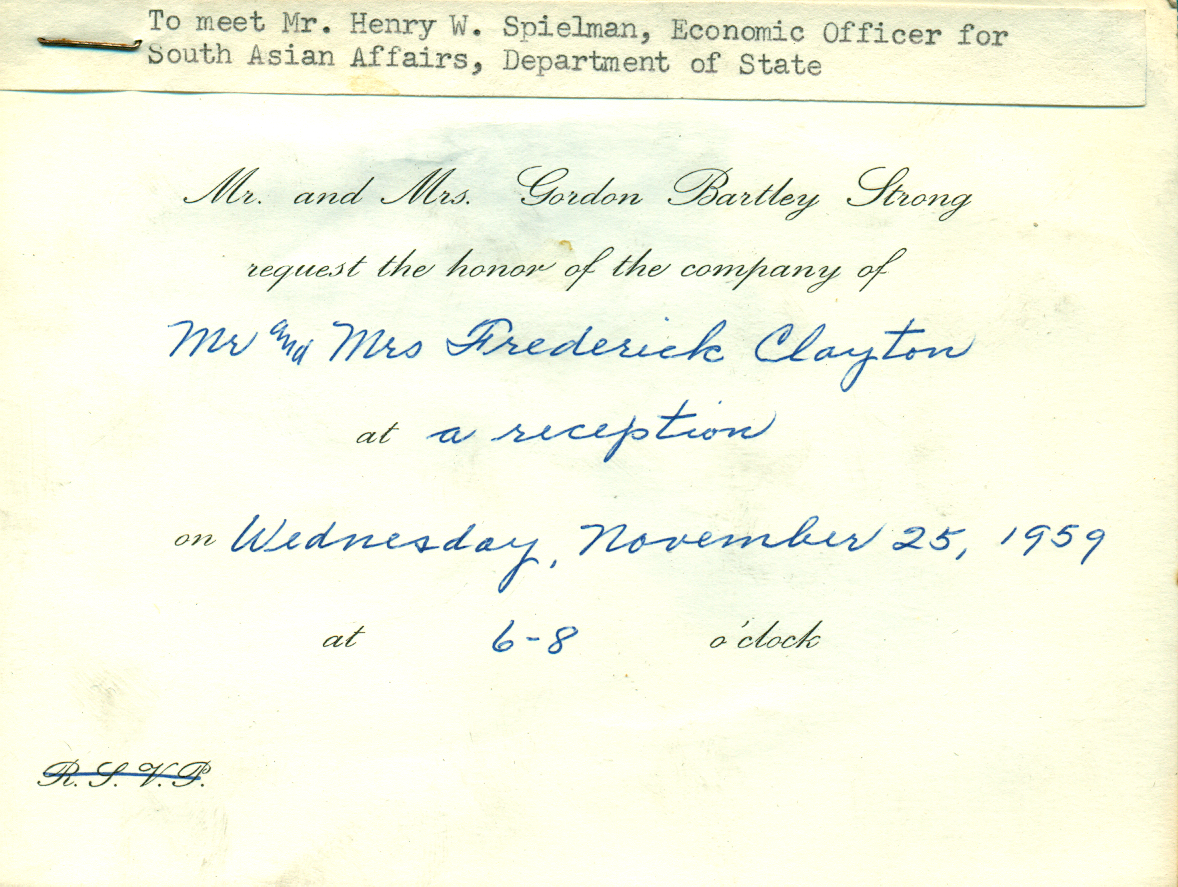 Mr. and Mrs. Gordon Bartley Strong invite Mr. and Mrs. Frederick W. Clayton to a reception to be held in – Kabul, Afghanistan – November 25, 1959.
Gordon Bartley Strong wrote his thesis for his Ph.D. from the University of Chicago on Adam Smith in 1932.
Henry W. Spielman is identified here.
Clayton Family Document from the Donald Clayton collection – This image is contributed to the Public Domain under the parameters of Qala Bist Blue.
[First posted:  2011.08.03 – 00:50 / Wednesday]