September 30th, 1975
USAF (USA Loans) Account Statement – September 30, 1975
~ This United Student Aid funds, Inc. account statement for Donald Clayton was produced on September 30, 1975.
In the document below it is made clear that exactly two (2) days after Assistant Manager Richard P. Reinhardt had stated that, "this account is settled" the United Student Aid Funds, Inc. (USAF) computers were documenting a different reality.  On January 17, 1974 (two days after the January 15, 1974 letter) the computer "print-out" stated that there was a Principal Due of $136.51.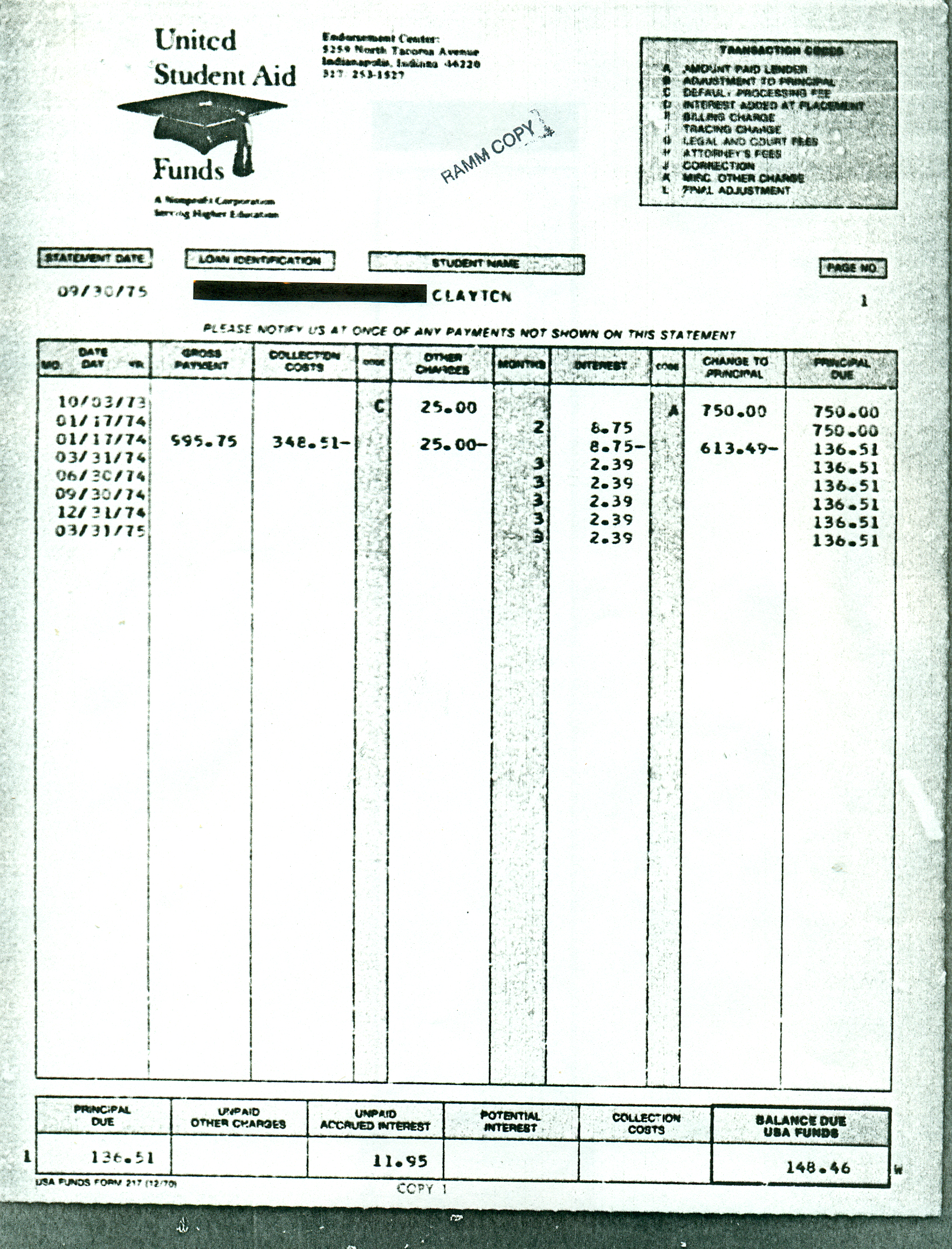 Needless to say USAF DID NOT make any effort to inform Donald Clayton of this reality.  USAF never sent any statement to Donald Clayton indicating ANY amount owing.  Meanwhile, as one can see from this statement (printed out for an unknown reason as USAF) interest was steadily growing, by the statement date in 1975 the "amount due" USAF was $148.46.
For details about the growth of this falsely created "student loan" see here, and here.
2012.05.16 – 04:16.