January 11th, 1991
Diversified Collection Services, Inc. – Collection Letter
~ This Diversified Collection Services, Inc. (DCS) letter to Donald Clayton was produced on January 11, 1991.
In this document DCS is trying to collect a "balance due" on a student loan fraudulently created by United Student Aid Funds, Inc. on January 17, 1974.  The real balance due is $303.25.  Diversified Collection Services, Inc. (DCS) has added a 343%! "collection fee" to the amount reported to them by the U.S. Department of Education.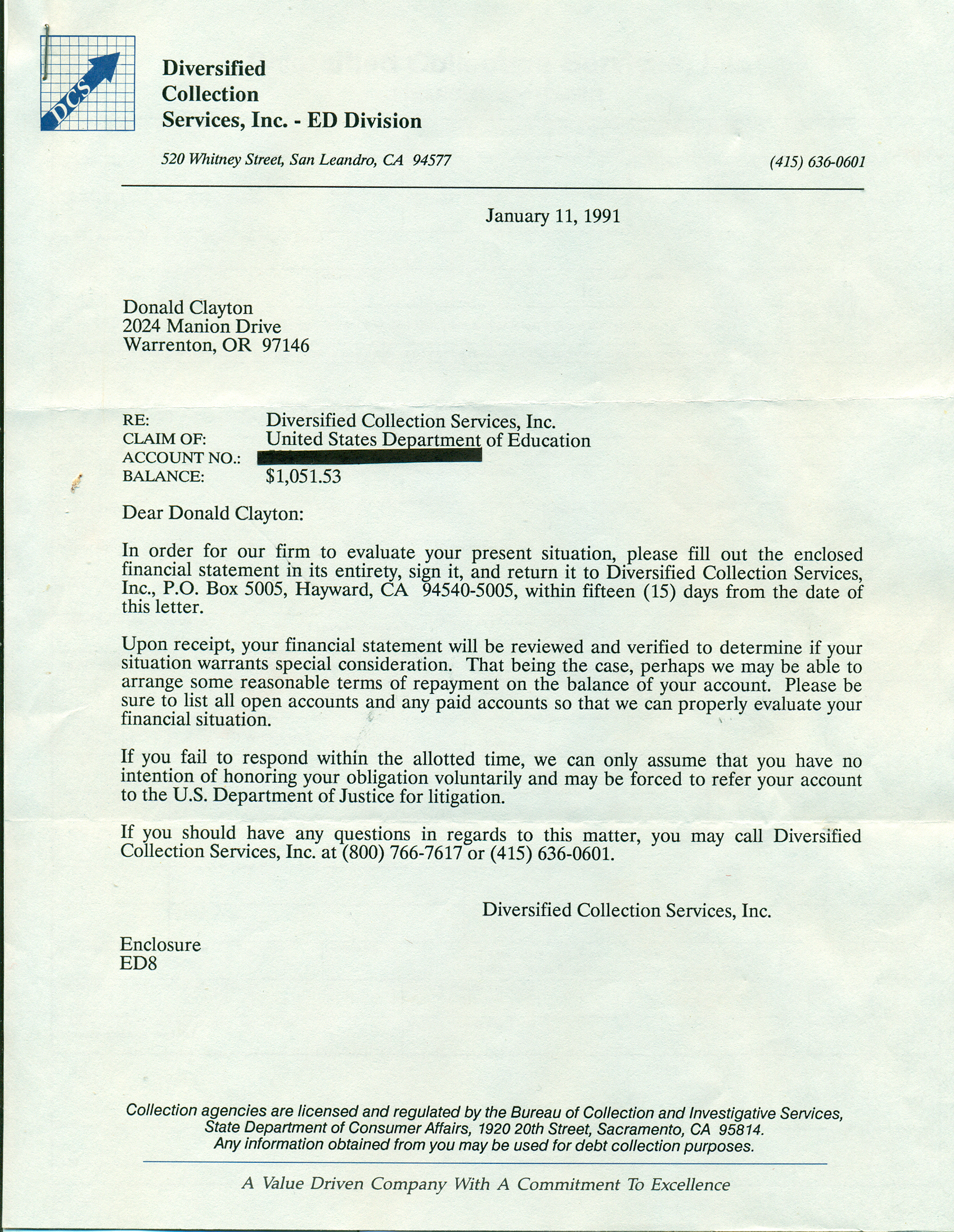 DCS has also threatened U.S. Department of Justice litigation if the extortion amount is not paid.  Complaints to the California Attorney General (the office of) went unanswered.  DCS refused to provide any evidence that the student loan even existed, much less the actual amount or even when it was allegedly made.
It is very easy to see what a "value driven company with a commitment to excellence" is all about.  The operative word is "company", meaning corporation.  Corporations act with impunity because they are legally "persons", but are NOT subject to laws regarding personal responsibility such as being subject to "imprisonment" (suspension of the corporate right to due business for 10 to 20 years) or "execution" (the termination of a corporation by criminal court order) or "life imprisonment" (the seizure of ALL corporate assets and the freezing of them for (say) 100 years, followed (then) by a corporate dissolution with assets going to the state.
2012.05.16 – 06:13.