February 28th, 2011
~ It has something to do with the "Bucket List", the point being when you're on it, it's over.
OK, the above images and sentences are so complex that you probably don't know where I am going, but you probably do understand where I'm going (with this) and this list.  The point is that Warren Buffett, whose wealth has dropped in the past three years by 15 billion dollars, is still one of the world's richest men, meaning people, which includes the wealth of Queen Elizabeth II herself; reported to be worth only 1/2 billion (450 million dollars), but also being 7.3 billion dollars if you know where to look.  And if you keep looking the figure soon gets much higher.
Wealth is like that, it moves.  But, the point is that it moves from the rich to rich, from Bill Gates to Warren Buffett and then back again to Gates (William and Melinda maybe, which is money that they give to "friends", which like any rich couple's facebook page, probably does not include you or me).  But, then again the faster they give it away (to friends), the faster it seems to grow.
Anyway, I was listening, reading, whatever; and this is what I found.  This.  Let's begin by pointing out that since Rana Foroohar and Time (the magazine on-line) can't even research the proper way to spell "Buffett", but spells it with just one "t" (as in buffet, meaning 'to eat'), (then) it is reasonable to assume that they are missing something, if just a basic knowledge of how "spell-check" works.
Maybe Time (and Rana) remember the adage of the revolution in the 1960's, "Feed the poor, eat the rich."  We're not there yet in regard to the current crop of revolutions, though really, they are much about the price of food.  But, beyond all that is the question of whether any nation, rich or poor, can really afford the rich.
What Warren Buffett, QE II, King Abdullah bin Abdul-Aziz (of Saudi Arabia), Vladimir Putin and Hozni Mubarak (with his reported 70 billions of dollars) (and he didn't even make the list), and a bunch of others, seem not to understand is that the rich really do get richer, and that means the poor as well as the middle class really will be getting poorer as long as the rich are allowed to keep getting richer – around and around it goes.
As Bill Bonner very ably pointed out "wealth creation" doesn't create wealth as much as it creates shortages (artificial and otherwise) as (in my own words) the rich eat the poor by profiting unfairly from the fact that the poor need to eat.  Monsanto isn't helping the world's food supply by creating a demand for corn oil as a bio-fuel for cars and by diverting limited food acreage into fuel.  The point of the last link is to demonstrate how food prices lead to unrest, which leads to a spike in oil, which benefits the price of ethanol, which makes it more profitable to further reduce food production by planting even more corn for fuel.  What a remarkable business plan!  Starve the poor, fatten the rich; starve them more, soak the poor.
So now we see the relationship between "Buffett" and "Bucket" (as in 'kick the bucket').  So can the world, any nation, especially poorer nations afford the rich?  The simple answer is, "Probably not."
The issue is the problem of idle money, money that isn't necessary for the upkeep of self and family and other uses such as the beneficial use of leisure (meaning travel and education and volunteering type stuff).  "Idle Money" is an excess of money that can be used (and is used) for investment (which usually means speculation), which doesn't create jobs but only wastes them and the human lives that are wasted by wasting time creating (and buying and selling) material gibberish that no human being in their right mind really wants, much less even needs.  Then you can ship this stuff on the railroads that Warren Buffett owns and meanwhile since he owns the tracks, now you know why the U.S. has no high-speed rail.  Warren doesn't believe in it; he's too old to believe in America or Americans, he only believes in money.
Amtrak's Acela Express only moves at an average of 68 miles per hour, the speed of many passenger trains in the U.S. in the 1940's, and the Acela does not have the "dedicated right-of-way" that the term 'express' is now supposed to mean.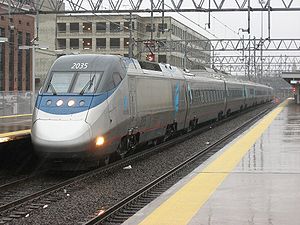 So "That's it Folks", maybe more tomorrow.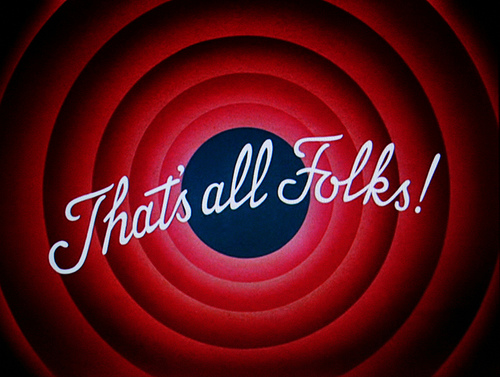 What you can see is that everything is tied together.  Warren Buffett could put more passenger trains into operation tomorrow than the Obama administration will create in the next ten (10) years; and all without public money, and all to great benefit to job creation and the economic health and prosperity of this once great nation.  He won't.  He would no more side-track the freight trains to let people go through (on his rails) than he would side-track his wealth to save a single starving soul, and that Mr. Buffett is what is meant by the American public being "railroaded".  You've proved it.  Neither capitalism, or democracy can work.