September 18th, 2012
Romney is Goldwater
~And that makes Obama another LBJ.
It has been forty-eight years since the Republicans faced such a disastrous election.  Until yesterday it was inconceivable that Obama would win 44 of the 50 states and would win over 60% of the general election votes.  Now it looks like Obama could win a landslide, he could win in every state except Utah, meaning "go" for 49 states and win too in the District of Columbia.  The 1% just don't have enough money to make up for pure living idiocy when those who call themselves 'Republicans' aren't even trying.
OK, Goldwater had some integrity and was more honest than LBJ.  The nation has never looked for an honest man to be President; even the Cheery Tree incident was a lie.  But to publicly state that 47% of Americans do not take personal responsibility and do not care for their lives is like saying Hitler was right in sending the Jews to Auschwitz, it is far worse than class warfare, it is a declaration of war against 50% of America and everything that America stands for.
Many have said that Romney was rich, an elitist, out of touch with Americans and what they represent.  But never before did a Presidential candidate dismiss half of America as 'worthless eaters', incapable of reason, rationality or change.  Mitt Romney said it, and said it clearly.  He was speaking to 'like-minded' followers, Republican party members hell-bent to destroy the fifty percent of Americans that cannot see the reason for trillion dollar annual wars and trillion dollar bailouts for the bankers and Wall Street and other trillion dollar wealth transfers from the working class to the lazy, idle useless rich.
Hell, even Obama expects to get his share of the 1% vote.  Obama hasn't "written off" anybody.  America just became a one-party state.  The Republican standard bearer did not just shoot himself in the foot (he shot both of those off years ago), he led his party in a public ritual of hari-kari, gut-wrenching suicidal mayhem, an attack on Israel, an affront to God.  What Mitt Romney said cannot EVER be forgiven.  He is a danger to the country, to his followers and clearly to himself.
We ALL know that Mitt Romney is an apostate Mormon (which IS an affront to God); he WAS Israels 'best hope' (now Bibi can swing in the wind alone); the party of Lincoln that once freed the slaves has now declared war on every freed slave's descendant (the racist-republican mantra will now never die).  Simply put, Mitt Romney is a total, certifiable idiot and the only question is how many fellow certified idiots pay federal income taxes?  That IS Romney's effort to 'get out the vote'.
So, the election IS over.  Any chance that Romney had, or the Republicans had to get back the White House is totally gone.  Bibi could be gone (too) for just being publicly photographed shaking Mitt Romney's hand (what a New Year!, the year of egg on your face).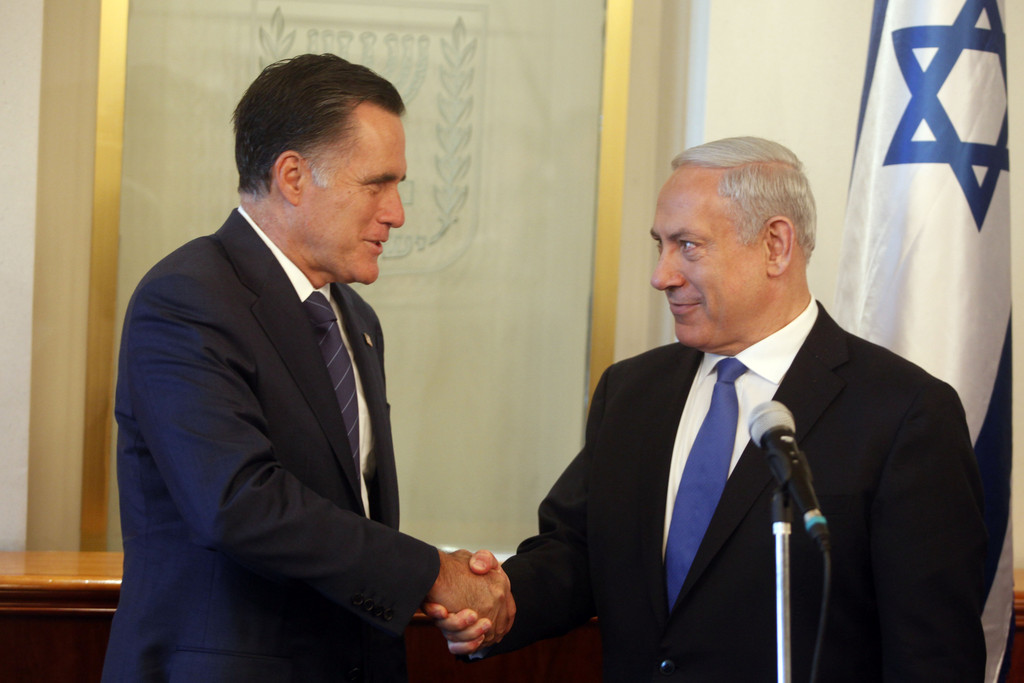 So, since I don't believe in politics, why should I care?  I've said there is no need for voting, here's why.  I DID find a post from someone who does NOT pay income taxes.  His property taxes are far greater (as a percentage of income or wealth) than Romneys.  He keeps his capital local.  He does what we should all do to keep alive.  I'm getting there, but this guy is an INSPIRATION!
Romney is not just stupid, he's wrong.  Any candidate could win the next election by giving non-voters a good reason to vote, not mindless rhetoric, just ONE GOOD REASON.  Leadership is what it once was called.  Romney couldn't lead Bambi away from a forest fire.

So (and so), it's all the way with LBJ, it is the Vietnam War all over again, it's back to the draft, back to civil riots and turmoil, back to dead Kennedy's and domestic assassinations and deficit spending as we buy both guns and butter, or Nimitz-class carriers AND small bowls of brown rice.  Sure, Obama is NOT your friend, but anyone calling themselves a Republican is the best friend that Obama ever had.  Those nuts just handed him the election.
2012.09.19 – 02:58.